The Venture Center's Protoshop team is happy to announce and make available the following open source projects relevant for COVID19 response.
IR Thermometer
Make your own IR thermometer using readily available modules.  Mobile phone or Power banks can be used as a power source.
Credits: BMek and Protoshop, Venture Center
For details: http://tinkeringlab.co.in/ir-thermometer/
FACE SHIELDS FOR #COVID19 IN INDIA
One of the most important things that countries need to be doing to help understand and stop the spread of COVID-19 is testing!Healthcare workers around the world are working 24*7 to test patients that might be carrying the corona virus. These workers are in need of face shields during this time of intense testing in India. Face shields are personal protective equipment devices that are used by many workers (e.g., medical, dental, veterinary) for protection of the facial area and associated mucous membranes (eyes, nose, mouth) from splashes, sprays, and spatter of body fluids.
Credits: Maker's Asylum and Protoshop, Venture Center
https://www.makersasylum.com/covid19/
For details: http://tinkeringlab.co.in/face-shields-for-covid19-in-india/
Reusable washable cotton masks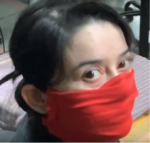 During Corona Pandemic, IIT Bombay Hospital, security staff, maintenance and health office staff are facing an acute shortage of masks. We designed these reusable washable cotton masks with available materials. This instructional video showcases a step-by-step process on how to make the mask.
Credits: IDC IIT Bombay
For details: http://tinkeringlab.co.in/reusable-washable-cotton-masks/
Low-Cost Open-Source Ventilators
A ventilator is a machine designed to provide mechanical ventilation by moving breathable air into and out of the lungs, to deliver breaths to a patient who is physically unable to breathe, or breathing insufficiently.
For more info on making your own ventilators please click below.
For details: http://tinkeringlab.co.in/low-cost-open-source-ventilators/
Alcohol based Handrub Formulations
To help countries and health-care facilities to achieve system change and adopt alcohol-based handrubs as the gold standard for hand hygiene in health care, WHO has identified formulations for their local preparation. Logistic, economic, safety, and cultural and religious factors have all been carefully considered by WHO before recommending such formulations for use worldwide.
Source: www.who.int/gpsc/information_centre/handrub-formulations/en/
For more details : https://www.ncbi.nlm.nih.gov/books/NBK144054/